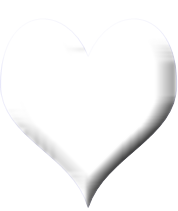 Online Payments are supported by our secure PayPal account.
To learn more about PayPal,
visit www.paypal.com
NAME: Kellan
AGE: 3 to 3 1/2 years old (as of June 2014)
BREED: Labrador Retriever / Terrier Mix
SEX: Neutered Male
SIZE: Around 45 lbs.

ADD'L INFO: Up to date on vaccinations
Special Needs: None



Sept. 6, 2012
Sweet young male found as a stray. Thought to be around 15 mo old. Weight around 45#. New to our rescue but so fair we know that he is loving and sweet. Crate training and house breaking well. He does well so far with most other dogs. He is up to date, neutered, heart worm negative.

He is a fast learner, knows some basic commands. He walks fairly well on leash. Further obedience work would help increase his self confidence..


If you are interested in Kellan, please complete our Online Adoption Application.
Sponsor Me

Unable to adopt but still want to make a difference?
Your $25 sponsorship for this dog will help provide for her costs.

You can sponsor as many as you like.