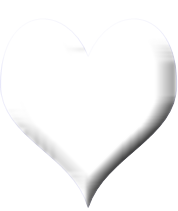 Online Payments are supported by our secure PayPal account.
To learn more about PayPal,
visit www.paypal.com
NAME: Brad Pitt
AGE: 3 to 4 years old
BREED: American Staffordshire Terrier / Yello Laborador Retriever Mix
SEX: Neutered Male
SIZE: Large

ADD'L INFO: Up to date on vaccinations

Update: 8/20/13:
Bradley is still looking for the committed family familiar with the bully breed. He has been taking obedience training classes and is extremely smart. He will go far in the right home.

Update 10/27/12:
Brad is finished with his heartworm treatment, and is looking for his "furever" family. He is smart, sweet and we are looking for a committed family familiar with the "bully" breed. He appears to do well with other dogs and really wants to play and have fun.

Update 9/13/12:
Brad's major medical care is completed and he will be working with a trainer to help him become a balanced dog.

Status at intake (June 2012):
Brad is new to our rescue. He was was found at the post office. He was trying to mail himself to a new family but he didnt have enough postage! He was named Brad Pitt because he is a handsome blonde looking for love. At just 1 to 2-years-old, he has a lifetime of happiness to share.

Brad needed to have eye surgery right away for entropion, where the eyelids turn in. That is done and he is now starting heartworm treatment because he is unfortunately heartworm positilve. He will also be starting work with a trainer soon. He seems to be ok around some dogs, and definitely loves his people.


If you are interested in Brad, please complete our Online Adoption Application.
Sponsor Me

Unable to adopt but still want to make a difference?
Your $25 sponsorship for this dog will help provide for her costs.

You can sponsor as many as you like.