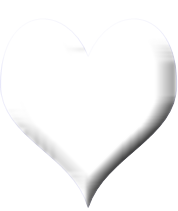 Food Dishes, Water Bowls, Dog Food
Flea Preventative, Heartworm Pills
Dog Beds, Crates, Brushes, Combs
Sponsor for Fundraising Events
Gift Certificates - Pet Supply Stores
If you are able to help us with a financial donation, a donation of any size is greatly appreciated.
We are a 501(c)(3) Non-Profit Organization. Our Tax ID # is: 01-0764066

Donations can also be made directly to the vets we use and the account is set up under my nonprofit so it is still tax deductible.

The vets are:

Rocky Point Animal Hospital
9185 US Hwy 117 S
Rocky Point, NC 28457

Checks need to be made out to Rocky Point Vet and just indicate for the account of Sunburst Foundation
Credit card donations can be made by calling the vet's office directly 910-602-6633

Hanover Regional Animal Hospital
4711 Oleander Drive
Wilmington, NC 28403
Make check payable to Hanover Regional and indicate for Sunburst Foundation
Credit card donations can be made by calling the vet's office directly 910-791-1446


Or donations can also be made using our secure, online PayPal account.
Credit Card donations are accepted through this PayPal account.

There is nothing better than becoming a Foster home for homeless pets while they are awaiting their new forever home. Some of the dogs we take in are in need of medical care, some much needed R & R, or just a safe harbor to come to until they are adopted. One of the best feelings is knowing that you have become so acquainted with your foster pet that you are able to identify the best fit for this particular's pet's needs. Forever homes are all about finding the right fit for the pet ... when you've done that, you've succeeded. It's really not as difficult as you may think.

If you are able to open up your home and your heart to the homeless, please complete our Foster Home Application.
There are many ways that you can help us with the operation of our Organization:


•
Help out at Adoption Fairs

•
Volunteer at a Fundraising Event

•
Become a Fundraising Coordinator

•
Take dogs out for a walk

•
Transport dogs to the vets for medical attention

•
Get the word out to the media, pass out flyers, etc.

•
... and the list goes on.


If you are able to invest some of your time and utilize your skills, please complete our Volunteer Application.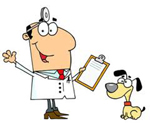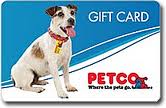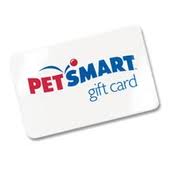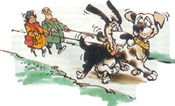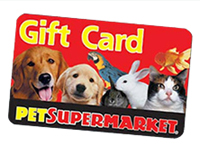 One of the biggest expenses for our rescue is dog food. We have been using Evolve which can be purchased at our local Harris Teeter. We are really happy with this food and it is good quality food at a great price. We generally use the chicken, or the grain-free salmon, or turkey.

For more information on donating please contact us.
DONATE A BAG!